Your Florida Commercial Refrigeration, Air Conditioning, & Heating Specialists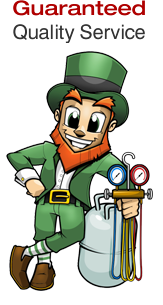 Air Murphy AC & Refrigeration is a full-service Florida commercial refrigeration and HVAC company who has served the Dade and Broward County areas since 1992 with expertise.
We serve both residential and commercial customers for any type of air conditioning, heating, ventilation, indoor air quality, or refrigeration service need.
Whether you are looking for new installation, repairs, maintenance, tune-ups, or anything else, Air Murphy AC and Refrigeration is hungry to be your go-to team. With 24 years in the business, you can believe we know how to treat our customers right.
Our highly skilled, but affordable HVAC technicians have you covered for all your HVAC needs. The professionals here at Air Murphy AC & Refrigeration are here when you us most, so give us a call anytime.
Some of The HVAC Services We Offer
Residential & Commercial HVAC
Commercial Refrigeration
Commercial Coolers
Air Conditioning Repairs
Heating Repairs
Indoor Air Quality Services
Ductless HVAC Systems
Service Checks
Maintenance
Tune Ups
Inspections
Replacements
New Installations
Energy Efficiency Analysis
Commercial Heating, Air conditioning, Indoor Air Quality, & Refrigeration
As a commercial business ourselves, we understand how important it is to keep your commercial business running with a comfortable indoor climate. The last thing you want is to experience an air conditioning or heating breakdown that makes customers leave or employees unproductive.
With commercial refrigeration, your cold storage coolers need to be online at all times for product preservation. This means that it's important to have regular maintenance and tune ups done and timely repairs.
Finding an experienced, local Florida air conditioning, refrigeration, and heating contractor you can count on is vital for your commercial business. But you need one that can handle it all with honest, straight forward, and respectful service.
You'll find all that and more at Air Murphy Air Conditioning & Refrigeration. Let us show you how having the right HVAC specialists at your side will make a huge difference for your commercial business.
Honest Communication
Timely Service
Reliable Workmanship
Fully Licensed, Insured, Bonded
Highly Skilled Technicians
24/7 Emergency Repairs
Residential Air Conditioning, Heating, & Indoor Air Quality
It's hot here in Florida, no matter what area of the Sunshine State you live in. It can get very uncomfortable, and perhaps even dangerous for some, to go without air conditioning.
Having your air system in good shape helps you to experience fewer problems with it because you are keeping the machinery maintained. If you haven't had your residential heating and air conditioner tuned up, it's time to get it done.
If you've been thinking about options in indoor air quality systems, let us help you find the right equipment. Our experienced technicians know how to figure out and find what is needed for your home. We offer air quality testing as well to ensure you have the right type of indoor air quality systems.
In Florida, our air conditioning bills can skyrocket. For this, we offer a home energy efficiency test so you can find out where you need to make improvements to the house for more energy savings.
Whatever your residential indoor air comfort needs are, Air Murphy AC and Refrigeration is the name to remember. Call any time for a free estimate and the best advice you can get in Dade and Broward Counties.
How to install mini split Cooper&Hunter
Latest HVAC Articles
The Vital Importance of Commercial Refrigeration: Preserving Safety and Efficiency Commercial refrigeration systems serve as the backbone of numerous industries, […]

If you're like most Dade or Broward County homeowners, you and your family depend on your air conditioning system for […]
For Commercial or Residential air conditioning, refrigeration, heating, or indoor air quality service, please call 954-424-7499 or complete our online request form.