Hialeah Gardens Air Conditioning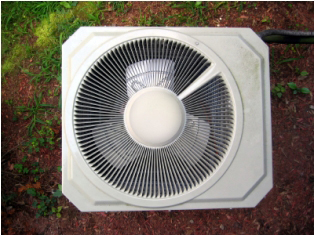 As a local homeowner, you are probably already aware of the fact that you need a reputable Hialeah Gardens Air conditioning company to address all of your service needs. For the type of weather we get around here, the right company should be on your speed dial, just in case. But that means doing your research ahead of time so that you don't end up settling for an inferior company to take care of your home; let the pros here at Air Murphy Air Conditioning and Refrigeration take care of this work for you.
For approximately 25 years now, we have been the local leading service provider for this line of work because we have established ourselves as a company that cares. Aside from having the training, skills and experience needed to be the best in this field, we also have what it takes to provide you with the individual customer care you need and deserve. So give us a call today and let us tell you more about all that we can do for you and your home.
Hialeah Gardens Indoor Air Quality
In recent years it has finally become more evident that our indoor air quality may not be all that we hoped for; in fact it could be up to 100 times more polluted than the outdoor air. Yet too few people are making the move needed to implement a plan to improve that air quality. We are proud to be able to offer this service too, because we genuinely care about the health, safety and well-being of our clients.
People spend an average of 90% of our time indoors so it only makes sense to want to ensure that the air available for breathing is suitable for you and your loved ones. This is especially true of homes where one or more residents struggle with breathing related health concerns like allergies or asthma. Let us help you protect your family by showing you the options that you have and getting a system in place to improve the air your breathe.
Hialeah Gardens Heating
It is just as essential to make sure that you heat is in proper working order as well. Sure, ti may not get as much use here in South Florida as the air conditioner, but when you need it you should be able to be 100% sure it will be working. If you are in need of this, or pros to address your need for Hialeah Gardens air conditioning or indoor air quality services, the only name that you need to know is Air Murphy Air Conditioning and Refrigeration.
Hialeah Gardens, FL
If you are looking for a Hialeah Gardens air conditioning contractor, then please call 954-424-7499 or complete our online request form