Cooper City Air Conditoning Services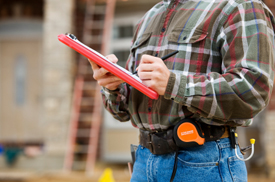 Your homes HVAC system has to handle a lot of work for you. everyday you ask it to keep your home a the tempraturea that you want it your home at. This places strain on all of the various parts of the system. Like all systems it needs to be maintained to work at its peek performance. that is why you should have our trained professional service techs perform the maintenance for you HVAC system. Our techs have years of experience in the HVAC industry adn will rpovide you with the best possible service. Call our trained professional staff today and see what they can do for you!
Why Choose Air Murphy AC & Refrigeration?
In Business Since 1992
Commercial Refrigeration Specialist
State A Licensed
Quality Service Guarantee
If you are looking for a Cooper City
air conditioning professional;

then please call 954-424-7499 or complete our online request form