Commercial Refrigeration Services
When you know that you need Commercial Refrigeration Service for your Florida business, the name to trust in is Air Murphy Air Conditioning & Refrigeration. The key to a successful business that requires commercial refrigeration is making sure that it continues to run the way that it should. Grocery stores, restaurants and other food related service industry businesses all depend on this in order to keep things running, business as usual.
So for all of your Air Conditioning Repairs, installation, inspection, replacement or other related services, give our experts a call. Let us work with you in order to make sure that you understand your options and that you end up with exactly what you need. The last thing you want to do is end up with a system that is much smaller or larger than you actually need. Not to mention, you also need to make sure what you want will fit properly into the layout which all means working with experts in order to get the job done.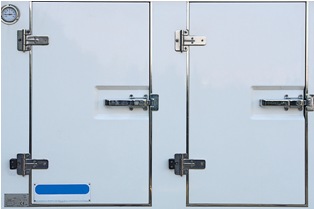 Commercial Refrigeration Includes:
Restaurant coolers
Restaurant freezers
Restaurant chillers
Grocery coolers
Grocery freezers
... among others
Expert Commercial Refrigeration Services
The equipment you need for this type of refrigeration must be installed and maintained by trained, experienced and skilled specialists. Our technicians meet all of the expected requirements, and then some. Don't take chances or settle for less than the best when it comes to your business and the work that goes into it.
Equipment categorized as commercial refrigeration is comprised of restaurant coolers, freezers, chillers and grocery coolers and freezers, just to name a few. This means it takes special training to understand how these systems work and how they need to be cared for. Let us take care of the troubleshooting problems and proper installations as well as any other service needs that may arise.
Florida Commercial Refrigeration Services
We want to play an important role in helping you and your business continue to go on without an interruption in service, which means letting us take care of your service needs. The quality and functionality of your refrigeration is essential to meet food service guidelines and even government health codes. The last thing you need is to be fined or cited for falling below the minimum requirements for keeping your food related business operating.
Not to mention, without functioning cooling you are going to end up with wasted food costs and run the risk of making your customers sick from improperly stored food products. Don't take chances with your business or the health and well-being of your customer base. Get in touch with us today and let us take care of your Florida Commercial Refrigeration service needs.
If you are looking for a
Florida Commercial Refrigeration Expert;

then please call 954-424-7499 or complete our online request form.