Dade County Air Conditoning Repair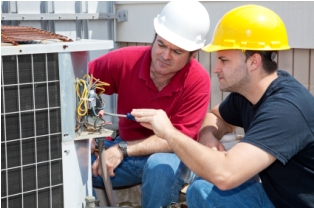 A good Dade County Air Conditioning Contractor is the only person for the job. If you are investing in repairs, installation or just advice, you need a qualified Dade County AC professional able to meet your specific goals. To accomplish this, you will need to invest in a bit of research. The good news is that there are professionals available to aid you in virtually any need you have, including fitting your timeline, your budget and your goals.
The last thing anyone wants is to do is be left in a muggy house on a midsummer day. If you are stuck with broken Air Conditioning and need fast help, an emergency Air Conditioning Repair Company is probably your best bet. The great part about their services is that even though they offer this expedited service, your bill is not any more expensive.
If you are looking for Dade County
air conditioning professional;

then please call 954-424-7499 or complete our online request form
Air Murphy AC and Refrigeration is Rated: 5 / 5
based on these 1 happy customer reviews.
---
"Great, fast service and support! Family run business that's honest. Will tell you the truth about your A/C system no matter what and will replace or repair it without fear of warranty or manufacturer issues."
---