Florida HVAC and Commercial Refrigeration Services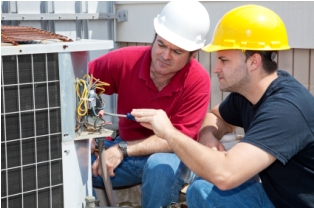 For all of your heating, ventilation and air conditioning systems work, including Florida HVAC and commercial refrigeration, you need to trust true experts. So it only makes sense that the name you would trust in is Air Murphy Air Conditioning & Refrigeration. Whether you know that you are having some problems or just need to have it serviced, we can take care of that for you.
We are a full service team of specialists who have been providing locals with the superior quality service they need since 1992. Now, we look forward to working with you and helping you get the service you need and deserve. We want to be there for both our residential and commercial clients so give us a call today to find out more about what we can do for you.
Florida HVAC Services Include:
Professional HVAC and Commercial Refrigeration Services
Taking care of your HVAC and Florida Commercial Refrigeration services is an important part of keeping your business running. If you end up with problems that cause you to have interrupted service this can lead to losing business. Every hour that your system is not running is like money out of your pocket. Not to mention, your customers have to find some place else to go and that may mean they never come back.
Keeping things cool is just what we do but we also want to be part of helping you make sure you can keep things running, business as usual. Our team here at Air Murphy Air Conditioning & Refrigeration is ready, willing and beyond capable of taking care of all of your tasks, from installation and inspection to repairs and replacement. Don't take chances when it comes to taking care of your business, including every component of it.
If you are looking for a
Florida air conditioning professional;

then please call 954-424-7499 or complete our online request form.