Sunny Isles Beach Air Conditioning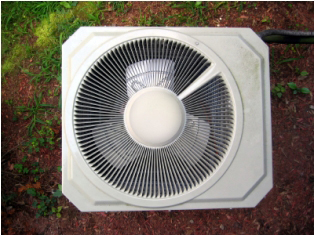 It's practically unavoidable, at some point you are going to need the expertise of a Sunny Isles Beach Air conditioning company to take care of your system. The key is to choose the company that has the best reputation for addressing the needs of their customers. You want to be able to ensure that you get the finest in quality workmanship and customer care, as well as more than reasonable pricing. As any local will tell you, that service provider just happens to be Air Murphy Air Conditioning and Flordia Commercial Refrigeration.
It doesn't matter if you are in need of installation or inspections, or repairs or replacement, we will be there for you. Too many homeowners end up making the mistake of hiring someone that lacks the proper credentials to get the job done. Don't get tempted by a deeply discounted quote from someone who lacks the training, experience or licensing needed to get the job done. You can count on us to provide you with the best in quality work and that is work that we stand behind.
Sunny Isles Beach Indoor Air Quality
Since 1992, we have been the local leading service provider for this type of important residential work, but we are about more than just AC repairs. One of our other areas of specialty just happens to be Indoor Air Quality. If you genuinely care about the quality of air that you and your loved ones breathe, you need to invest the time into finding out more about how we can help with this. Indoor air has been known to be anywhere from 2-100 times more polluted than outdoor air, so stop exposing your family members to poor air quality.
We can help make changes so that you don't have to contend with harmful contaminants such as pet dander, mold spores or dust mites. We care about the health and well-being of our clients, which is why this service is so important to us. Give us a call right now and let us take care of your service needs, including improving the air your household breathes.
Sunny Isles Beach Heating
It may sound like a foreign concept to outsiders, but locals know that we do still need heat here in South Florida. The problem is that because we do not use it as often, we tend to neglect to get the service required to keep it in fully operational mode. So when that cold air does move in and we so desperately need that heat, it ends up not working. Keep your home and family protected by calling on our team here at Air Murphy Air Conditioning and Refrigeration for all of your Sunny Isles Beach air conditioning, heating and indoor air quality service needs.
Sunny Isles Beach, FL
If you are looking for a Sunny Isles Beach air conditioning contractor, then please call 954-424-7499 or complete our online request form.