Dade County Professional Heating Contractor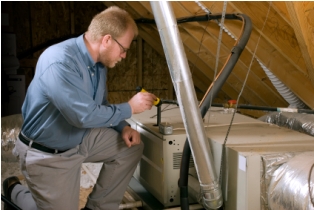 Many Dade County residents have home heating appliances installed in our home. But, we do not seem to pay much heed to service those gadgets until the day they have a sudden breakdown. It's important to keep your furnace or boiler in top working condition so they can adequately heat your home. But it's also an issue of comfort and health!
Furnace repair and other Professional HVAC Services are not just about ensuring your heating system provides efficient, long-term performance. It's also about your quality of life. You may be surprised to hear that, but furnace issues can make your home less comfortable. Contact your local Heating Repair Contractor to learn more about heating system maintenance and your home comfort levels.
Our Dade County Heating Contractor Services Include:
| | | |
| --- | --- | --- |
| Furnace Repair | Boiler Replacement | Furnace Installation |
| Boiler Repair | Commercial Installation | Furnace Replacement |
| HVAC system Maintenance | Boiler Maintenance | HVAC system Installation |
| HVAC system Repair | Furnace Maintenance | Commercial Repair |
Furnace problems can also lead to humidity issues. A key factor in your comfort, humidity imbalances can affect your personal comfort as well as the health of your home. Too much humidity can cause mold growth as well as wood warping. Too little can cause itchy skin and sore throats. Depending on your furnace type, you could also leak carbon monoxide. Let the professional, Dade County Heating Contractors at Air Murphy HVAC solve your heating repair and installation needs.
If you are looking for a
Florida Heating Contractor;

then please call 954-424-7499 or complete our online request form.