Ductless Air Systems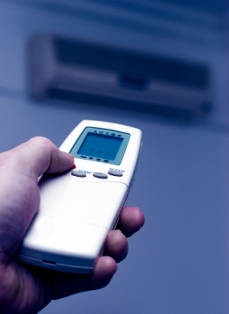 If you are considering a ductless air system for your Florida home or business, give our team of experts a call. Ductless air conditioning is a great option when it is the best or only option for utilizing standard ductwork for your residence. There are countless benefits of using a ductless unit, including the fact that it generally comes with a higher rating for energy. This is a newer and innovative approach that usually works on a split unit principal and the condenser unit is placed outside of the house with the air units fixed inside the home.
Ductless Air System Specialists
So what are some of the benefits of a ductless system? For one thing, you will have cleaner, healthier air with little to no allergens, bacteria and other potentially harmful contaminants and pollutants. These micro organisms can breed in the ducts and it is essential that you be able to put a stop to it, especially if anyone in your home suffers from asthma, allergies or other breathing related health problems.
The installation and repairs are also easy to take care of, when handled by a professional. By teaming up with Air Murphy Air Conditioning & Refrigeration, you can rest assured that you are getting the best in craftsmanship and customer care. These units can be easily mounted and will take up much less space and when something does happen, you can rely on us to take care of whatever service need you may have. With this system you get an air conditioner system that is a great alternative to traditional AC because it is healthier, cleaner, cheaper and takes up less space.
Florida Ductless Air Systems
If you are considering this type of system for your home, it is time to give us a call. We can meet with you to discuss the options that you have, as well as help make sure that you fully understand how it works and what the benefits are. We look forward to being able to show you in person how this can all work to your advantage and how we have earned the flawless reputation we have. You are going to quickly understand how we earned the name that we have.
If you are in the market for an expert to take care of your Florida ductless air system, give the Air Murphy Air Conditioning & Refrigeration team a call. We can help you comprehend what your options are and help you make important decisions. We take great pride in the work that we do and it shows in the results that we get.
If you are looking for
Ductless Air Systems in Florida;

then please call 954-424-7499 or complete our online request form.