Deerfield Beach Air Conditoning Services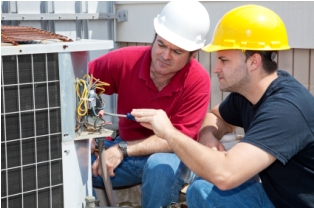 There are many wonderful advantages of having conditioning. Deerfield Beach home air conditioning keeps a home cooler during the summer months than fans. Using fans in a home sometimes just keeps the warm air circulating throughout a home. But with an air conditioner unit you do not have to worry about that problem. Home air conditioners will keep every room in a home nice and cool.
The benefits of adding a unit to your home is unlimited. You can actually save money by cutting back on having to cool your home with fans. Air conditioning units can keep your air in the home purified and free from bacteria, and germs that normally thrive in warm and overheated areas. Some units help keep the air dry and free of moisture that can sometimes cause mold to grow inside of homes. Your Deefieild Beach HVAC contractor can install your air conditioning unit correctly and safetly.
If you are looking for a
Deerfield Beach air conditioning professional;

then please call 954-424-7499 or complete our online request form