Hollywood Air Conditoning Services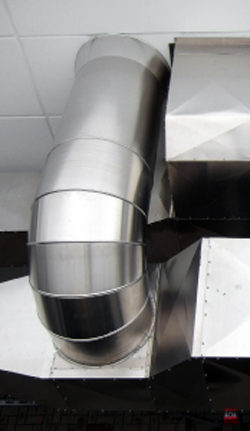 In our Hollywood homes our air conditioners always seem to break down at the worst possible moment. An important part of avoiding air conditioning repairs when the outside temperatures are at their hottest is having your air conditioning unit serviced on a regular basis. However, sometimes despite your best intentions, you just don't get around to it and you may end up faced with a non-functioning air conditioner during a hot summer day. The reason for its troubles could be any number of things but there are five very common problems that air conditioning service experts run into all the time. If you suspect your unit has one of these problems, call in a repairman as soon as you can.
One of the most common problems with air conditioners is a frozen inside coil. This can be caused by a number of reasons but is usually a problem with airflow. Dirty filters or return air ductwork that has become blocked could be possible reasons for airflow problems. It's important to replace your filters as often as recommended by a specialist. The problem with your coil could be caused by another common problem, which is low refrigerant. Refrigerant is the important chemical in your unit that is responsible for cooling the air. Low refrigerant might be caused by a leak, which should be located and repaired right away. Another common problem is the fan on the outside unit ceasing to function. If the fan isn't running, the proper heat exchange isn't taking place and it can overload your safety sensor or cause other serious damage. A licensed and experienced repairman can take care of any of these problems.
Ourtrained expert staff has the years of knowledge and the experience to assist you with all of your home air conditioning needs. Whether you are lookingto have a new system installed or are need service on your old unit our professionals staff is here to assist you. So give them a call today and see what they can do for you.
If you are looking for a Hollywood
air conditioning professional;

then please call 954-424-7499 or complete our online request form