North Miami Beach Air Conditioning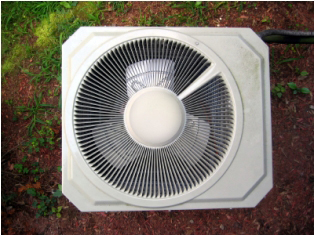 One of the responsibilities homeowners have to contend with is locating a trustworthy North Miami Beach Air conditioning company to work with. The important thing is to try not to wait until you are in desperate need of emergency service work to make a decision about which company to choose. Go ahead and get familiar with our crew here at Air Murphy Air Conditioning and Florida Commercial Refrigeration, and we can guarantee you will be satisfied with the results. We take great pride in the work that we do and that is evident in the results that we get.
We offer a wide variety of important services, so that you never have to call on anyone else to address your service needs. Don't settle when it comes to the level of professional work and customer care that you get. And don't make the mistake of thinking that deeply discounted work from someone lacking required credentials is a smart decision to make as a homeowner. Remember, you get what you pay for so don't take chances when it comes to caring for your AC system.
North Miami Beach Indoor Air Quality
Although most local residents would tend to agree that their air conditioner is the most important feature of their home, this means overlooking the importance of indoor air quality. Since 1992, we have been the experts that locals rely on for an assortment of necessary services, including Indoor Air Quality. When it comes to the air that you and your loved ones breathes, quality should always matter.
Let us meet with you and show you what can offer in the way of air purifying and other important products or services that can help enhance the air quality. Don't assume that indoor air quality is any better than outdoor, when it tends to actually be worse. We want to be able to help protect you and your loved ones so give us a call today so that we can get started.
North Miami Beach Heating
Contrary to popular belief, we do need our heating system, even in South Florida. While we may not rely on it for as long in the winter as other areas, it is still essential to our health and well-being. The problem is that once the time comes for you to turn it on, you may find that it is not even working properly, which is where our experts come into the picture. When it comes to this, and all of your North Miami Beach air conditioning services, the name that you can count on every time is Air Murphy Air Conditioning and Refrigeration.
North Miami Beach, FL
If you are looking for a North Miami Beach air conditioning contractor, then please call 954-424-7499 or complete ouronline request form