Virginia Gardens Air Conditioning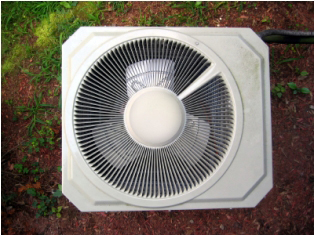 By now it is probably no surprise that you are going to need to have a trustworthy Virginia Gardens Air conditioning company to call on when you are in need. While you may be in need of services like installation or inspection, at some point you are going to need emergency service. So the last thing that you want to do is have no idea of who you can call on; this will only lead to making a poor choice and possibly getting work done that still has to be fixed by a real industry pro. The great news is that you have already found the answer to your problem - Air Murphy Air Conditioning and Refrigeration.
For well over 20 years now, we have been the name locals rely on for this and other types of important work. Part of what sets us apart is our dedication to providing our customer base with the best in quality workmanship and affordable pricing. But what really makes the difference is our commitment to putting the needs of our customers first, just as it should be. We don't just aim to meet your hopes and expectations, we focus on exceeding them.
Virginia Gardens Indoor Air Quality
Another essential service you need to be thinking about and addressing the need for is indoor air quality. Research indicates that, on average, people only spend about 10% of their time outdoors, yet indoor air quality can be as much as 100 times more polluted than outdoor air. So it only makes sense to want to make sure that the air that you and your family breathes is as clean and healthy as possible. Don't keep taking chances with the health and well-being of your loved ones; let us help improve the current conditions.
The trick is that from the moment your home is being built, you end up with debris in your air ducts – debris like dust. So you start off right away with poor air quality and then it goes downhill from there. Btu now smart homeowners are making changes by implementing systems in their home that will help enhance the quality of the air. Give us a call today in order to get the care that you want and need.
Virginia Gardens Heating
Everyone thinks that South Florida residents never need their heat, of course anyone who lives here knows this simply is not true. While our winters don't look anything like winters outside of the state, we still depend on our heat to work for us when the cold air moves in. Don't accept inferior work when it comes to your Virginia Gardens air conditioning, heating, Florida commercial refridgeration, or indoor air quality services. Let the experts here at Air Murphy Air Conditioning and Refrigeration take care of this for you.
Virginia Gardens, FL
If you are looking for a Virginia Gardens air conditioning contractor, then please call 954-424-7499 or complete our online request form