Miami Air Conditoning Services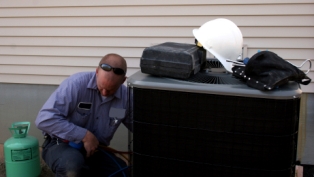 Investing in air conditioning replacement can be a great way to save money on your Miami energy bills. The energy consumed by heating and air conditioning a home or building accounts for nearly half of all energy use in the building.
Because of this fact, having an air conditioning service specialist replace your old and less efficient air conditioning model for an energy efficient air conditioning replacement can save a considerable amount of money on energy use. Commercial HVAC installation upgrades to more energy efficient models can account for energy savings of thousands of dollars a month in a large building. Boilers and chillers in particular are two of the most energy consuming parts of any commercial HVAC. Engineering managers and HVAC maintenance professionals are beginning to put more effort into maintaining efficiently running boilers and chillers.
If you are looking for a
Miami air conditioning professional;

then please call 954-424-7499 or complete our online request form