Professional North Lauderdale, FL Air Conditioning & Heating Contractors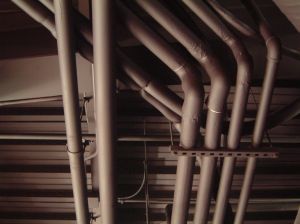 In North Lauderdale, Florida, homeowners and commercial property owners know that Air Murphy AC and Refrigeration provides expert HVAC services they can count on.
If you'd like to enjoy the best indoor air climate possible, you'll want access to all our services including air conditioning, heating, refrigeration, and indoor air quality testing and solutions.
With the right combination of properly functioning equipment, we can help you stay comfortable in your home or commercial business year round.
Whether you have a centralized forced air system or you're on a ductless system, our professional HVAC technicians can take care of any unit or make and model of HVAC equipment you need or currently have installed.
Commercial Refrigeration
Air Conditioning Installations
Air Conditioning & Heating Repairs
Heating Installations
Ductless Systems
Indoor Air Quality Testing & Solutions
Air Conditioning Services in North Lauderdale
Your air conditioner in North Lauderdale is already running this year, but it's not too late to have it maintained.
With checkups on many parts, lubrication where needed, cleaning, coolant levels maintained properly, and more, we can help you keep your air conditioner running at peak performance.
If you haven't yet had your air conditioner looked after for the season, give us a call and ask about our professional AC tune ups. We also respond to emergency air conditioning and other immediate service calls 24/7.
North Lauderdale Heating Services
Your heating system is comprised of many parts and systems to keep your North Lauderdale home or commercial property heated during winter months. Most homes have a central air system that provides both heating and cooling, so they need to work properly.
Give us a call just prior to the first time you would need to turn on your heater and we'll make sure everything is working right with a tune up so you can count on it. Or, if you find yourself with a broken down furnace, give us a call for quick repairs.
North Lauderdale Indoor Air Quality Services
Good air quality means your air has a balanced temperature and provides you with clean air that's balanced correctly in humidity concentrations. Our area of the country is high in humidity, but the type of air system in your home can dry the indoor air out too much as well.
Having your North Lauderdale home's indoor air cleaned, purified, filtered, and humidity levels constantly adjusted according to the exact needs of the indoor climate areas, means your air quality is at its best. Call Air Murphy AC and Refrigeration for air quality concerns and testing.
North Lauderdale, FL
If you are looking for a North Lauderdale
air conditioning professional;

then please call 954-424-7499 or complete our online request form