Professional Village of Sea Ranch Lakes, FL Air Conditioning & Heating Contractors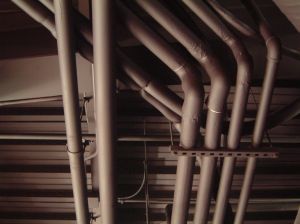 In Village of Sea Ranch Lakes, Florida, the expert air conditioning repair specialists at Air Murphy AC and Refrigeration are standing by to take care of all your heating, cooling, and refrigeration needs whether it's for commercial or residential properties you own. If you need immediate service, just give us a call.
We can help you ensure your cooling and heating system provides you with year round comfort. How well your systems operate depend on a number of factors, with the most important being how often the systems are tuned up and maintained.
If you need an inspection, tune-up, repair, or installation, a licensed, certified, and insured HVAC technician can maintain the system so it runs at maximum efficiency. In this way, you're ensuring the best operation possible and the most in energy savings.
Air Conditioning Installations
Air Conditioning & Heating Repairs
Heating Installations
Ductless Systems
Indoor Air Quality Testing & Solutions
Commercial Refrigeration
Village of Sea Ranch Lakes Indoor Air Quality Services
Do you suffer from allergies, find yourself sneezing all the time or wind up with sinus infections often? Our indoor air quality services for Village of Sea Ranch Lakes will go a long way in helping you to clean up the interior air of your home or commercial property.
Too much moisture and grime in the air means your furnishings, carpeting, and expensive equipment is constantly being covered in substances that can destroy or damage them.
Humidity levels need to be controlled for the inside of our homes here in this area of the country. Let us help you clean the air and balance the humidity in your home so you can rest assured knowing your family is safe from harmful contaminants and you're doing the most you can to keep your equipment running in great shape.
Village of Sea Ranch Lakes Heating & Air Conditioning Services
When your heating and air conditioning system needs attention, you need a company of professional HVAC technicians who can handle any problems that may come along. Commercial and residential heating and air conditioning system specialists are trained and licensed to work on all types of HVAC systems including all steam systems.
When you need attention or repairs for your HVAC systems, call the Air Conditioning pro's at Air Murphy AC and Refrigeration. We like to keep our trucks fully stocked so when you need a repair or emergency service we can fix your problem on the spot. For the best services in the area, count on Air Murphy AC and Refrigeration.
Village of Sea Ranch Lakes, FL
If you are looking for a Village of Sea Ranch Lakes
air conditioning professional;

then please call 954-424-7499 or complete our online request form