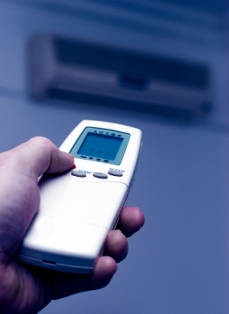 If your Pinecrest home needs an updated heating and cooling system, consider hiring an air conditioning and commercial refrigeration company to install a ductless air system. Ductwork is known for being dirty and inefficient, so why keep it when ductless air systems are available?
How Do Ductless Air Systems Work?
Traditional central heating and air conditioning systems operate by forcing heated and cooled air through the ductwork of homes, but ductless air systems installed by an air conditioning and commercial refrigeration company distribute air into different zones. Ductless air systems include one or more indoor units and a small outdoor unit, and they're also known as mini split systems, split systems, split-ductless systems, and multi-split systems. Their efficient operation provides temperature control while lowering energy costs.
4 Reasons to Install a Ductless Air System
It's Easy to Install – A ductless air system involves a fairly simple and non-invasive installation because ductwork doesn't have to be installed. Depending on the number of units involved, installation could be started and finished within one day.
It's Environmentally Friendly – Many homeowners choose ductless air systems because their energy-efficient zoning capabilities reduce homeowners' carbon footprints. Ductless air systems also use R410A, a refrigerant that doesn't deplete the ozone layer.
It's Good for Your Health – Indoor air is often more polluted than outdoor air, and the amount of time your family stays inside breathing this dirty air can be disconcerting. If homeowners with ductwork don't keep up with the cleaning and maintenance of their HVAC systems, then dust, pollen, mold, and other allergens and air pollutants can accumulate and impact the health of households negatively. Ductless air systems reduce the amount of air pollutants in your home because they lack air ducts.
It's Very Efficient – Homes with air duct systems can lose 25 percent of their energy, resulting in increased energy costs. Removing these ducts reduces this energy loss, and some homeowners are eligible for local utility incentives and federal tax credits by installing ductless air systems. Although hiring an air conditioning and commercial refrigeration company to install a ductless air system involves a high up-front cost, the new system will provide significant cost savings over time.
If you think your Pinecrest home and household would benefit from a ductless air system installation, choose a trusted air conditioning and commercial refrigeration company like Air Murphy Air Conditioning and Refrigeration to perform the installation and improve the heating and cooling of air in your home.
For commercial or residential air conditioning, refrigeration, heating, or indoor air quality service, please call 954-424-7499 or complete our online request form.