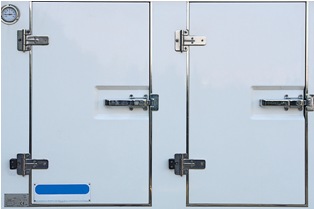 For restaurant and grocery store owners in Surfside, proper commercial refrigeration is an essential part of the business. Cleaning and maintaining your refrigerator regularly and hiring a commercial refrigeration company to perform emergency refrigerator repairs will ensure that you meet food safety regulations. Additionally, tending to your refrigerator diligently will prolong its life span and limit your expenses. Handling, storing, and preparing perishable goods can be tricky tasks to master safely, but there are many commercial refrigeration storage and maintenance tips for you to implement in your business.
Commercial Refrigeration Storage Tips
Don't overfill your refrigerator so air circulation is possible and the temperature doesn't rise.
Don't place hot food in the refrigerator because it can increase the temperature and condensation levels in the refrigerator.
Discard the outer packaging of food items so that the refrigerator and the food within doesn't become contaminated by microorganisms on the packaging and so air can circulate better.
Place raw fish and meat and food products containing raw animal products such as eggs in the coldest sections of the refrigerator.
Commercial Refrigeration Maintenance and Food Safety Tips
Clean and rinse your refrigerator with soapy water, and then rinse with a solution of water and a small amount of bleach at least every two weeks.
Disinfect sponges with heat or chlorinated water prior to cleaning.
Make sure the refrigerator door is closed completely after every use, and avoid leaving it
open for prolonged periods of time to prevent the formation of excessive condensation.
Wipe up spills immediately to avoid cross-contamination.
Defrost your refrigerator often.
Install thermometers in your refrigerator, and monitor them to make sure that the freezer stays below 0 degrees Fahrenheit and the refrigerator stays below 40 degrees Fahrenheit.
Thaw frozen food on the bottom shelf of the refrigerator instead of at room temperature to prevent the growth of bacteria.
Inspect food for visual and olfactory signs of decay before preparing it, and discard any food that appears to be deteriorating.
You don't have to take care of your Surfside business's commercial refrigeration equipment alone. Experienced technicians at Air Murphy Air Conditioning and Refrigeration, a reputable commercial refrigeration company, are ready and willing to assist you with repairs, installation, and maintenance.
For Commercial or Residential air conditioning, refrigeration, heating, or indoor air quality service, please call 954-424-7499 or complete our online request form.