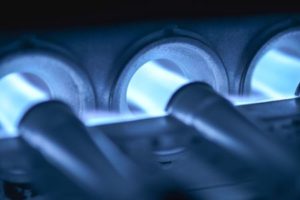 We Floridians don't often think about heating as a necessity. However, as anyone who's lived in Florida long enough can tell you, when the temperatures here get low, they get REALLY low. When that happens, we all understand the absolute importance of maintaining a dependable heating unit in your Florida home.
Perhaps one of the more compelling heating unit options on the market is a furnace – but is a furnace right for you? The answer to that question lies in the pros and cons that this system presents. Do the cons outweigh the pros? Are they even cons in your eyes? There's only one way to know, and that's to keep on reading:
Pro: Excellent Heating
Let's get right down to it: You get a heater for the purpose of heating your home. Simple as that. Not all heating units are created equal, though. For instance, a heat pump relies on the presence of warm air outdoors to heat your home. On the other hand, a furnace – especially a gas furnace – can provide excellent heating without relying on exterior factors that you can't control.
Con: Potential for Dirty Indoor Air
Yes, it's important to ensure your home remains warm and comfortable when the temperatures take a nosedive, but comfort is not the only quality you should maintain in your home. You should also concern yourself over the quality of its indoor air – which, unfortunately, will also take a nosedive in the cooler months as a furnace releases dirty particles into your air supply.
Pro: Little Maintenance Required
Another quality that sets a furnace apart from a heat pump is that you can use your furnace for only part of the year since, unlike a heat pump, it can provide only heating, not cooling. While this might sound like a negative to you, you'll be happy to know that this reduced usefulness will translate into reduced use, which will translate into less wear and tear and, in turn, maintenance.
Con: Risk of Gas Leaks in Certain Models
In terms of heat quality and energy efficiency, no other heating unit can hold a candle to an old-fashioned gas-burning furnace. However, being a gas-burning piece of machinery, this furnace option does pose the threat of a gas leak. From causing serious health problems to leading to explosions, a gas leak is nothing to joke about, meaning a gas furnace may not be the ideal heating option for the safety-minded among you.
Pro: Energy Efficiency
Life is expensive, especially if you own a home. Every month, you'll be accosted by what seems to be an impossible number of bills, and you'll look for any way out of the financial headache. For that reason, you'll find everything to love in a furnace. Far more energy efficient than many other heating units, a furnace will keep your home toasty all winter long without burning through your budget.
Call Our Florida Heating and Air Conditioning Company for Your Furnace Needs
Is a furnace the right option for your home, its flaws notwithstanding? If so, don't hesitate: Give Air Murphy Air Conditioning and Refrigeration a call today. Our Florida heating and air conditioning company offers quality installation, repair, and maintenance work to help you enjoy the pros that a furnace offers for many winters to come.
If you are looking for a Florida air conditioning professional, then please call 954-424-7499 or complete our online request form.