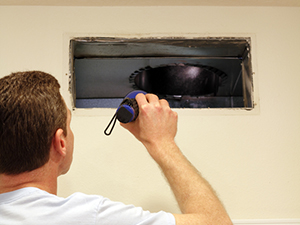 Is your Florida area home suffering from dirty indoor air quality? There are a number of ways you can determine whether it is. Fortunately, many of these ways basically hit you right in the face, so you won't have to look very hard to determine if you need to get professional indoor air quality services.
You Existing Allergies Flare Up
The problem with allergies is that they never really go away. Rather, we take medications and make lifestyle changes so that our allergy symptoms will remain under control. Unfortunately, we can do only so much to keep these symptoms at bay, and when we remain exposed to certain elements, our symptoms are bound to flare up.
One such element that can cause an allergy flare-up is dirty indoor air. Loaded with all manners of dirt and debris, dirty indoor air is bound to bother your allergies. So, if you experience this problem – especially while in your home – you need to look into the quality of your indoor air.
New Health Symptoms Present Themselves
Your allergies are not the only thing that will suffer because of exposure to dirty indoor air quality. You may also notice a number of other health problems. You may experience dizziness, nausea, rashes, fatigue, muscle pain, and other disconcerting health problems.
These problems are due to the presence of asbestos, mold spores, and other hazards that can be in dirty indoor air. If you begin to experience such problems, you can be sure that you are suffering from exposure to dirty indoor air quality.
Your Home Smells Musty
Maybe you aren't the kind of person who suffers from too many health problems. Your constitution is rock solid, and you don't have to worry about dirty indoor air quality in that senses. The only downside is that you can't detect such indoor air quality in that way. What can you do then?
Simple: You can follow your noise, as they say. After all, poor indoor air quality is often paired with an unpleasant musty smell. This smell can leave your whole home feeling a bit unpleasant and dirty. To get your home smelling fresh and clean, you need to clean up your dirty indoor air quality.
Need Indoor Air Quality Work? Then Give Us a Call Today!
Have you detected any of these signs? If so, you need to get professional indoor air quality services today. For the most dependable services, call on Air Murphy Air Conditioning & Refrigeration. Our experienced Florida heating contractors will get your indoor air quality cleaned up in no time!
If you are looking for a professional Florida heating contractor, give us a call today at 954-424-7499 or fill out our online request form.