Miami Gardens Heating & Air Conditioning Problems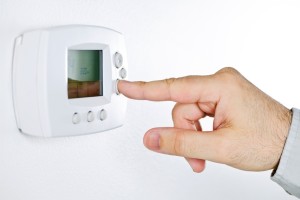 Wintertime is here, and that means your air temperature will surely be dropping as the days go by. Like many homeowners in the Miami Gardens area, you may be thinking about using the air conditioning on some days and the heater the next. Your Miami Gardens heating system has stayed idle for many months during the summer, so it's important to have it checked out to ensure it heats your Florida home.
On some days, even in the months of November and December, we will use both the air and the heat. That can put a lot of stress on your system. The right time to take care of your Miami Gardens Heating system is now.
A furnace that won't heat properly may have some warning signs that don't always show up. If you pay attention to these warnings, you'll be able to catch problems before they become major issues. Bad parts on your air conditioning and heating system can cause more extensive damages that have to be repaired. They can also cause the complete failure of your system.
Spooky Sounds From Your HVAC System
Any number of sounds can come from your air climate control system. Depending on your setup, you may have an outside unit that can squeal or make loud noises. While it's normal for them to hum and be sort of loud, it's not normal for them to sound like they're straining. Your indoor unit can also make noises that are unusual. These sounds mean it's time to call in an air conditioning repair professional.
When The Thermostat Won't Go Any Higher
Turning up the thermostat a few degrees should be effective enough to heat up your home. If you keep having to turn it up to heat better or down to cool better, you're likely looking at needing some repairs. At minimum, an inspection will be in order.
There are homes in Miami Gardens that simply won't heat or cool in certain locations of the home. These hot spots or cold zones can be really frustrating. Your home should have even temperature in every room. If not, there are ways to eliminate or improve this problem.
Having your Miami Gardens heating system falter on you isn't as bad as having the air conditioner go out, at least that's true for Miami. For the summer months, it's important to have the air conditioner tuned up before it starts getting hot. Tune ups and regular maintenance can mean you stay cool when you should and warm when it's cold out. Plus, it will mean fewer breakdowns and longer lasting equipment.
Air Murphy AC & Refrigeration is a full-service residential Heating and Air Conditioning  company. If you ever need a dependable Florida Heating and Air Conditioning contractor, give our service professionals a call.
If you are looking for Air Conditioning & Heating specialists in Miami Gardens, FL, please call 954-424-7499 or complete our online request form.